The aerospace and defense companies it takes consider adding to long term portfolio. High profits, rising dividends, a lucrative industry, make these companies attractive.
The aerospace and defense industry is one of the industries with the highest spending rates in the world. For example, in 2021 alone, NATO's estimated spending is $ 1.2 trillion.
NATO, or the North Atlantic Treaty Organization, is made up of many countries, but the United States is the largest contributor to its budget. More than $ 800 billion of NATO's spending budget comes from the United States, a country that alone exceeds the contributions of all other member countries.
The above is intended to illustrate the size of the aerospace and defense industry and the opportunities that also exist for the private sector. Many companies have gone public and yet serve governments by providing the products and services needed by industry. One of the most interesting is Curtiss-Wright Corporation, Mercury Systems, and Lockheed Martin Corporation.
Curtiss-Wright Company
Curtiss-Wright Corporation was founded in 1929 and manufactures a wide range of products used in the aerospace and defense industry, such as weapon handling systems or airlock hatches. The company also provides maintenance services to the United States Navy.
The share price is trading at an attractive P / E ratio compared to other listed companies, a ratio that is expected to decline by 2025 to 12.73. Additionally, it is a dividend paying company that is expected to generate nearly $ 400 million in net profits by 2025. However, the share price is currently only +12, 63% year-to-date, underperforming the S&P 500 index.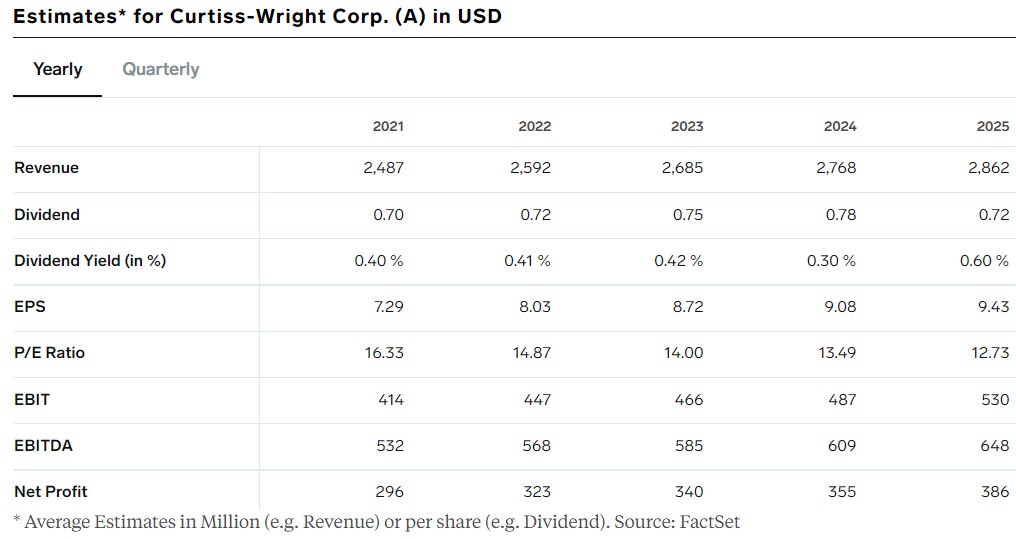 Mercury Systems
Mercury Systems is another big player in the industry. Founded in 1981, it provides products and services such as digital radio frequency memory units or analog converters.
The stock price has gone nowhere this year, but the bigger picture shows the string of higher lows suggests more upside. In addition, this company operates with a gross profit margin of 41.47%, well above the industry median of 29.33%.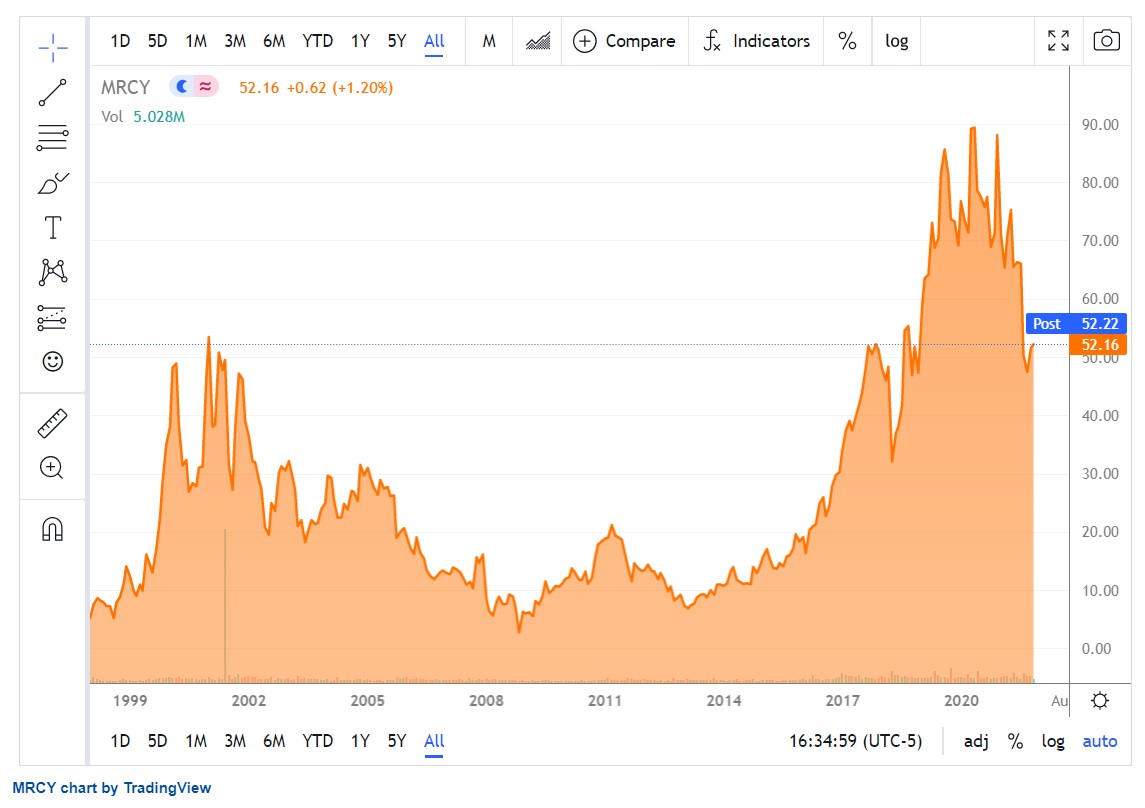 Lockheed Martin Company
Lockheed Martin Corporation was founded in 1912 and is headquartered in Bethesda, Maryland. It offers a wide range of products and services such as unmanned and piloted land vehicles. The stock price fell about -4% for the year, but the bigger picture shows that the decline is only part of a correction.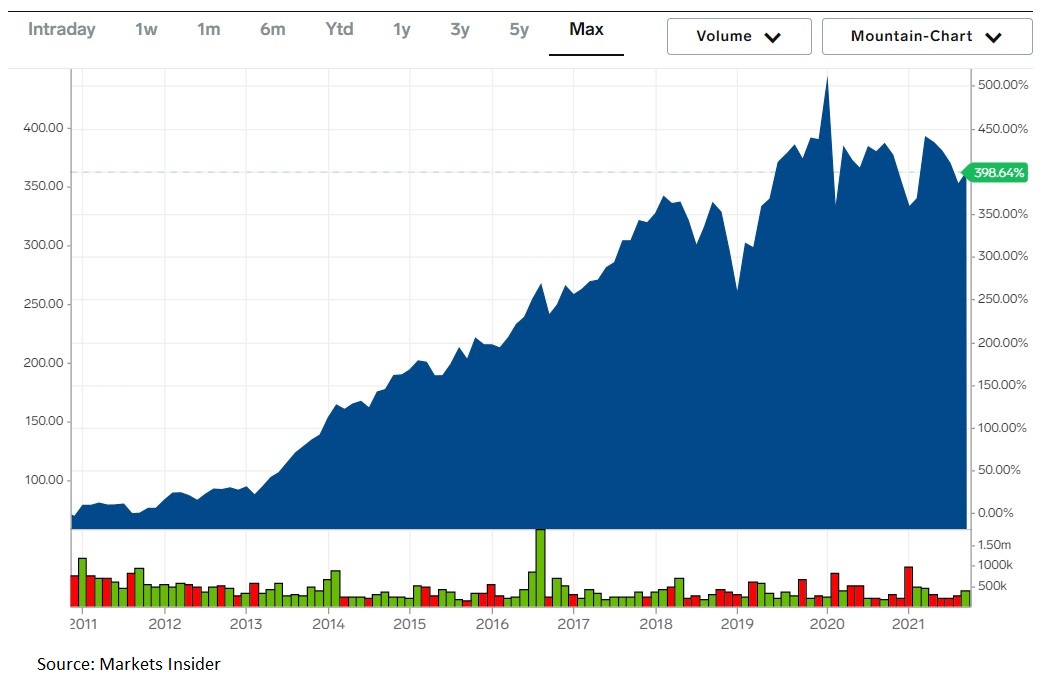 Most analysts have issued buy ratings for the company's stock price, the highest price target ($ 430) belongs to Morgan Stanley.