Bitcoin mining stocks were severely sanctioned yesterday, especially Marathon Digital, which ended the regular session down 27%, and increased its losses by more than 1% after market close. Riot Blockchain, for its part, fell 4.75% at the close, and an additional 6.75% in extended trades.
And with cryptocurrencies clearly accentuating their correction overnight, it's a safe bet that the plunge in Bitcoin mining stocks will continue on Tuesday. In this article, we will therefore come back to the reasons for the fall in Bitcoin mining stocks yesterday, and we will try to find out whether this violent correction should be seized as an immediate buying opportunity.

Why did Bitcoin mining stocks plunge yesterday?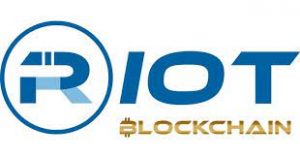 If Marathon Digital was the stock most affected by the fall in BTC mining stocks yesterday, it was mainly due to the fact that the US SEC ordered the company to produce documents and communications on the subject. of one of its Bitcoin mining facilities.
According to an SEC filing Monday, Marathon Digital received a subpoena for an investigation into possible violations of federal securities law related to its data center in Hardin, MT. Marathon Digital said it was cooperating with the SEC investigation, but did not give details.
Fearing that this might bode well for stricter regulation of the entire industry, investors have also turned away from other Bitcoin mining actions, including Riot Blockchain.
Will Bitcoin mining stocks continue to fall today?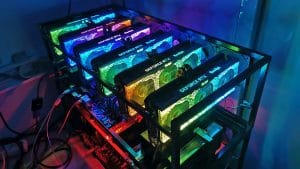 Two factors suggest that Bitcoin mining stocks will deepen their fall today.
First, Bitcoin and the broader cryptocurrency market plunged last night, with Bitcoin hitting a low towards $ 60,500, down nearly 10% over 24 hours. As the revenues of BTC mining companies are directly linked to the price of Bitcoin, this fall in cryptos which took place outside of trading hours should weigh upon the opening.
It is also important to note that a bill including provisions unfavorable to the development of the crypto-currency industry was definitively validated by US President Joe Biden yesterday, with in particular reinforced reporting obligations with regard to all companies handling cryptocurrencies.
This new law could well be the first step in a regulation that would restrict the development of cryptocurrencies, with most of the world's governments being hostile to decentralized digital currencies.
Should you take the opportunity to buy BTC mining shares?
From a savvy investor's perspective, the plunge in Bitcoin mining stocks yesterday, and the one looming for today could provide investors with a golden opportunity to buy those stocks at a low price.
And this is confirmed by studying the analysts' recommendations, unanimously positive for both stocks. Additionally, the average analyst target for Marathon Digital translates to upside potential of 15%, while the target for Riot Blockchain implies a 10% increase. Finally, it should be noted that the most optimistic analyst for Marathon Digital predicts an increase to $ 92 (+ 66%), while the most ambitious analyst for Riot Blockchain is targeting $ 51 (+ 21%).
Good to know: The two stocks mentioned in this article, Marathon Digital and Riot Blockchain, are available on the platform of the online broker eToro.
1 Suppliers with your criteria
Account fees (over 12 months)
0.00 €
What we like
0% Commission on Shares

Ideal for Beginners

Reliable & Regulated Broker
114 New users today
Account fees (over 12 months)
0.00 €
67% of retail investor accounts lose money when trading CFDs with this provider. You should ask yourself if you can afford to take the high risk of losing your money.