Delta Air Lines released its financial results for the fourth quarter of fiscal 2021 yesterday. It reported better-than-expected EPS and revenue in the quarter. More than 8,000 employees have tested positive in the past four weeks.
Delta Air Lines stock price ended up +2.12% yesterday as the company released its fourth quarter fiscal 2021 financial results. EPS beat expectations, coming in at 0.22 $ vs. $0.15 expected, and revenue hit $9.47 billion, beating estimates of $181.13 million.
Despite a warning about potential losses in the first quarter of 2022, the company raised its overall profitability forecast for the year ahead. As a result, the stock price rose, with investors betting that the omicron variant would fade quickly. Speaking of the virus, 8,000 Delta employees have tested positive in the past four weeks alone, affecting the company's ability to realize its full potential.
The COVID-19 pandemic has severely affected Delta's share price. The airline industry was hit hard during the shutdown of economies in 2020 and the recovery has been slow.
However, as global economies reopen, Delta has found its way back to profitability. This is the third consecutive quarter where the company has posted better-than-expected EPS and revenue. On top of that, its forecast for next year suggests better results.
What are analysts saying about Delta Air Lines stock price?
Most analysts are bullish on stock prices and believe the airline industry's recovery will continue. Thus, of the 36 analysts covering the stock price, 27 issued buy ratings and 9 issued neutral ratings. No analyst has a sell recommendation on Delta Air Lines stock price.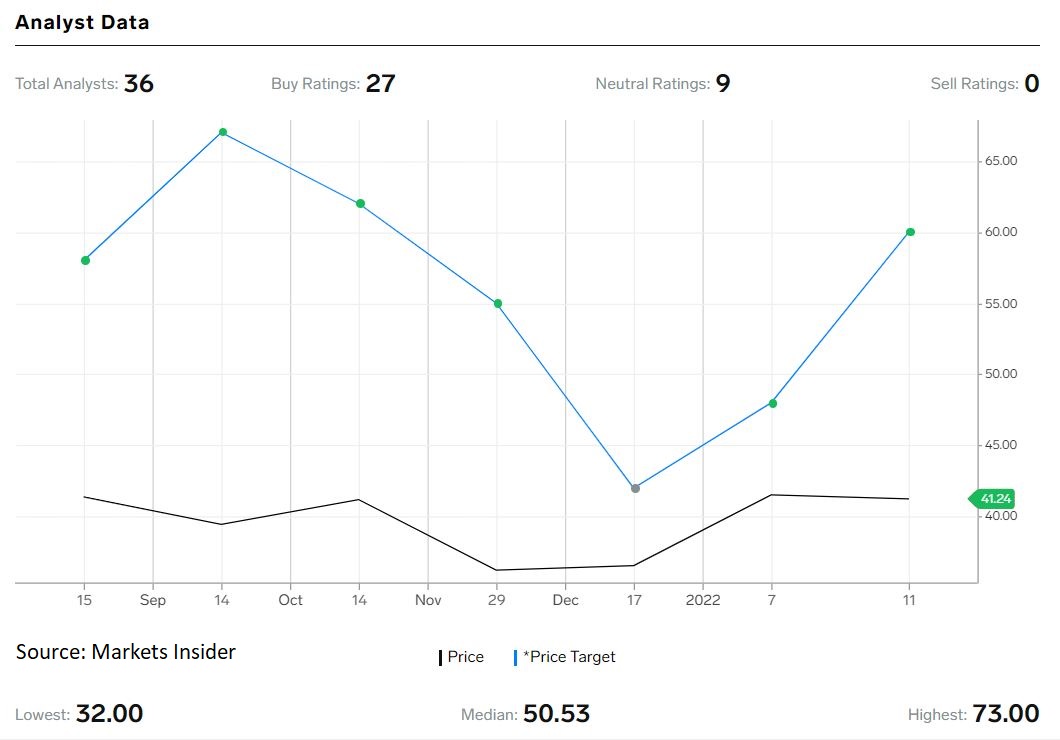 Yesterday's positive results were noticed and the stock price was raised to buy Susquehanna Financial Group with a price target of $50. Raymond James Financial has an even higher price target of $55 and maintained its buy recommendation last November.
Delta Air Lines is one of the largest airlines in the United States and the world. It employs 74,000 people and is based in Atlanta, Georgia. At the current stock price, the company's market capitalization has reached $26.30 billion and its enterprise value is $48.39 billion.