Silver looks ready for another climb higher after breaking off above the neckline in an inverted head and shoulder pattern. The model's measured movement points to $ 27.50.
Silver is one of the most versatile metals in the world. It has applications in several industries, such as electronics, jewelry, renewable energy or investment.
It is a precious metal that is closely correlated with the price of gold, but one that can raise concerns about the silver-rich future that lies ahead. Its price has fallen in 2021 so far, as has the price of gold. However, it has rebounded recently, after a pattern within a pattern suggested a much larger rise.
Due to its use in many industries, the supply of silver is critical to the evolution of its price. Like any commodity, the price of silver depends on imbalances of supply and demand. Since the bulk of silver production is in South and Central America, the risk of disruption to entire industries is very real.
For the investment community, silver and other precious metals serve as a hedge against inflation. Rising inflation is a reality in the wake of central bank decisions during the COVID-19 pandemic. As such, the demand for silver from the investment community may increase as inflation increases.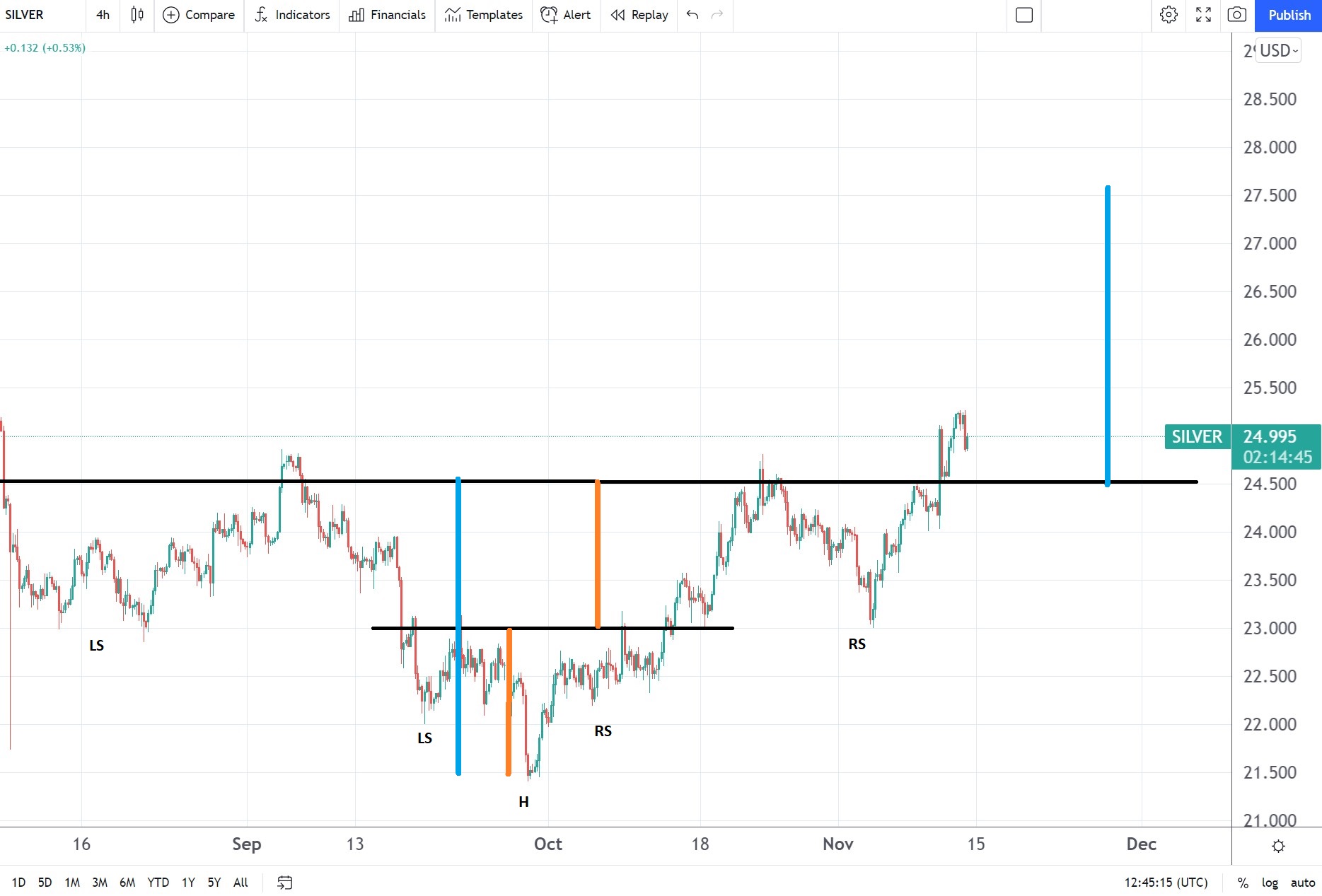 What does the technical photo say?
Silver hit a low in October when it rebounded to the $ 21.50 zone. Because the rebound has been aggressive, technical traders can argue for an inverted head and shoulders pattern. The two consolidation zones that followed led to a model within a model scenario. Specifically, the price of silver formed not one but two inverted head and shoulder patterns, with different measured movements.
The first measured movement ended where the neckline of the larger inverted head and shoulders pattern is. But the second movement measured indicates much higher levels to come. Silver is now trading in the $ 25 zone, but measured movement of the larger inverted head and shoulders pattern suggests values ​​of around $ 27.50.
Overall, silver and other precious metals should benefit from higher inflation as investors seek exposure to hedge against rising prices. If we combine this with strong demand for the industrial use of silver, we have a strong case for a rise in gold.