Masterpieces or monkey coins? – There are countless American celebrities who proudly display their NFTs on social networks. Stars of television, music or sport: everyone fell in love with these artistic objects of a new kind. A little overview!
Mike Tyson steps into the ring with his NFTs
mike tyson has just joined the growing list of personalities collecting NFTs on the other side of the Atlantic. He has just acquired one of the 5,555 works from the "Catalina Whale Mixer" collection available on Solanart. It must be said that there is a resemblance between the 2.
If he chose Solana and its whales, others preferred to buy monkeys on Ethereum, and there are many of them. The basketball players Shaquille O'Neal, Stephen Curry and Tyrese Haliburton – to name but a few – fell in love with Bored Apes. This is also the case for the television presenter, jimmy fallon, or the musicians Lil Baby, Eminem or even the DJ Marshmellow.
<< Buy your crypto easily with KuCoin (affiliate link) >>
The Bored Apes and CryptoPunks stars among the stars
The famous CryptoPunks have also hit the headlines by trading for hundreds of thousands of dollars. Snoop dogg, for example, said he was a collector and owned 99 of them. Jay Z made it his profile picture.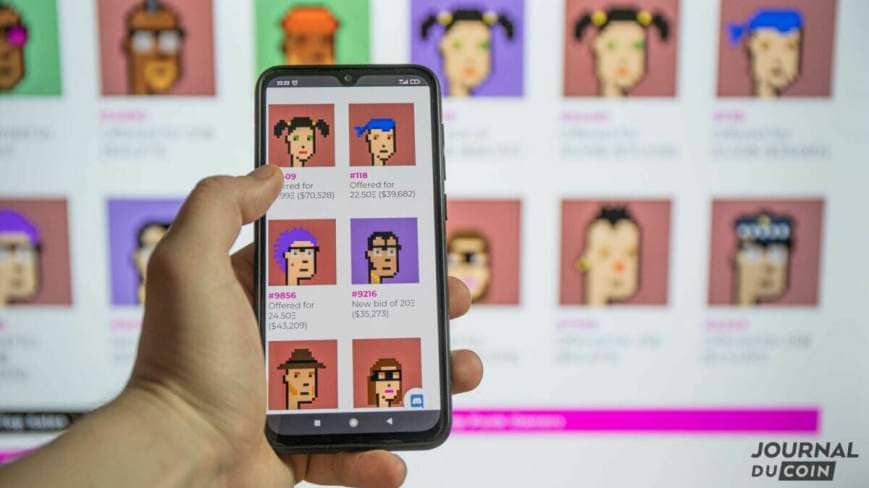 But our favorite stars don't just buy NFTs. Some, like Tyson, are also the cause of new collections. On his website, he offers a whole bunch of NFT type pop art from the greatest moments of his career.
Model Kate Moss has also created a series of NFTs bearing her likeness, as has the whimsical Elon Musk. Tony Hawk, Lindsay Lohan, Francis Ngannou or Soulja Boy have also well understood the financial interest of selling NFTs to their fans.
At the borders of art and business, thedigital art never ceases to be talked about and to divide observers. Investment of the century for some or booby trap for others: difficult to form a clear opinion, as art is so subjective. Waiting for, collections are growing and some even announce the NFTs make bitcoin obsolete.
You don't necessarily have to be lucky to dive into the new finance. To easily buy your cryptocurrencies and expose yourself to NFTs and DeFI, register on the KuCoin platform and start trading your BTC or other cryptos there today! (affiliate link)